Members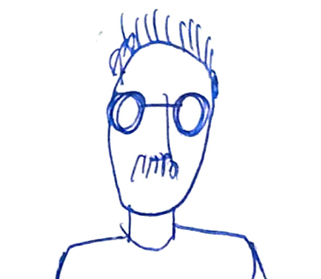 Petr Erbes
Within the group, Petr is known as a passionate guitarist, an ingenious inventor of boardgames and computer games, a curious fan of history, and a self-assured, devilish driver. He also has a collection of original topics up his sleeves, all inviting you to turn them into theatre or another form of art. Few people know that Petr's work in the theatre is fundamentally influenced by his wealth of experiences as a camp counsellor in his home town of Polička. He therefore gives directorial and dramaturgical feedback exclusively while wearing shorts, guitar in hand, in the campfire key of D major.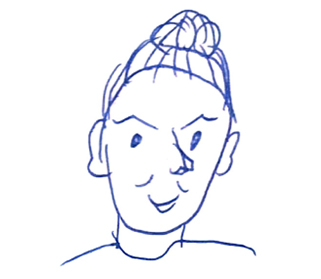 Emilie Formanová
Emilka not only takes care of production matters in the group – she also contributes a positive approach and care for others. What's more, she is a huge support for us as an actress, even though she only appears on the stage when an emergency calls for it. She has been a member of 8lidí since the very beginning, when we discovered her unique talent among the other production management students. Many institutions and groups since then have noticed her talents, but Emilka remains faithful to us. The author of these words admires her kind smile and enjoys spending time in her warm embrace.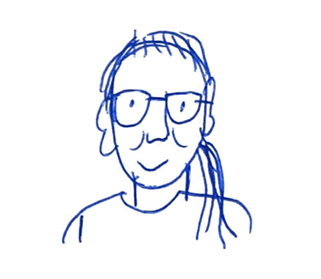 Nina Jacques
Nina is the greatest polyglot in our group. She has a wonderfully broad perspective on everything going on in the world and our own country. She is immensely educated and beautiful. She often tells us about the embarrassing moments she experiences in the theatre or her private life. Through her anecdotes, and by virtue of being able to voice out loud the negative aspects of the group, she creates the stability of 8lidí. She often hosts us at her home, as with the traditional Christmas raclette party. It is thanks to her that we have an official address for our association. Nina doesn't use the usual social networks like Facebook and Instagram – nor is she the only one in the group not to – but she does write a fantastic newsletter where you can read about her cultural recommendations, thoughts, or tips for various outings and trips.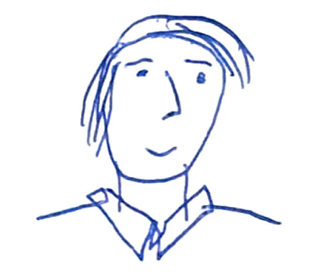 Boris Jedinák
Boris – simply Boris. He has nicknames, but no one uses them. He's never late. Never. Almost never. And when he is, it's only because the rest of us taught him to be. Punctuality is something he has in common with his sister Viktorka. Whenever Boris is deep in thought or laughing, he strokes the tip of his nose. Whenever this occurs, we know that what will follow will be an interesting fact, a challenge to the information presented, or a joke. You can rely on Boris. At the hardest of times, he can cheer you up with kind words and a hug. You can always lean on him, both figuratively and literally. Boris is a dancer. A remarkable dancer.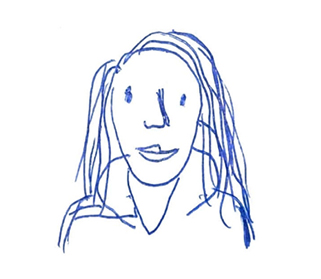 Anna Klimešová
8:14 Im sorey i am overslept 🙁
8:14 I'll build right there.
8:15 Jasus, autocorrect.
8:16 😀
Anička likes the sea and dislikes waking up early. And although we rouse her from sleep before eight a.m. every Tuesday, she is always kind, friendly, and a patient listener. She also has a feeling for casting doubt on things at the right time. A, also known as concert pitch, is the note to which instruments in the orchestra tune. Without Anna, 8lidí would be out of tune. And we probably wouldn't have a single group photo, which Anna takes at every opportunity, selflessly, with the drive of a mother at a graduation ceremony. She is not only the harmonising element of 8lidí – she is also a successful director. Though she does not define herself in terms of genre, as Alice would say: "Take your kids to see Anička's pieces". Because everything in category A means the highest standard of quality!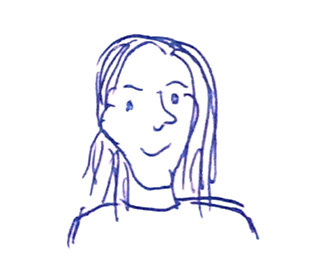 Alice Kofláková
Along with Emilka, Alice manages the production of our shows and the organisation of the group in general, and has also served as understudy for various roles played by other members. She has the enterprising spirit of the optimist, which was awoken in her early in her childhood – as a passionate scout, she collected a record twenty-five badges. Alice is joyful and fair. She knows how to drive a large van. She always knows when the deadline is. She writes beautifully structured emails and is always ready for everything.
With 8lidí, she has received her badges for general coordination, preparation of special bonding programmes, and creating clear transcripts from the – often highly chaotic – morning meetings. Her emails generally end with the words "Be well and good night…"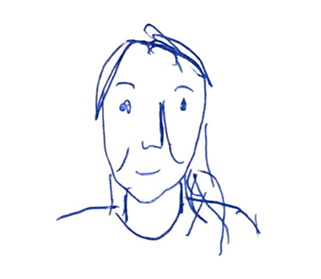 Karolína Kotrbová
Magdalena Malinová, student of theatre theory and criticism, wrote in her semestral essay on the creative process of 8lidí: "Only certain members possess fine art skills (but everyone has an opinion*)". Karolína is one of these artistically gifted members, but that is certainly not the limit of the role she plays. Her dramaturgical skills and thorough research have often resolved extensive debates within the group. She speaks fluent German, enjoys drawing portraits of the rest of the group, and spends her spare time doodling. A kind, reliable, and caring person. The quiet power of our group. The stable point of 8lidí.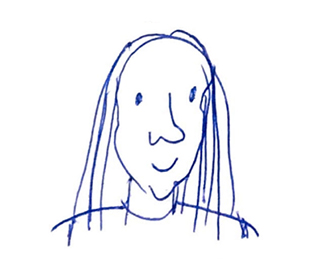 Zuzana Sceranková
They call me Zuzanka or Zuzi. Among my strong suits are the decomposition of reality, the hyperbolisation of uncommonness, ballet, Latin American dancing, shot put, intellectually objectivised theatricalisations of verbal metaphors or jokes, finding inspiring references in The Little Mermaid (Disney, 1989), tenaciousness, and gentleness. I did not write this myself, otherwise I would have been a little more objective.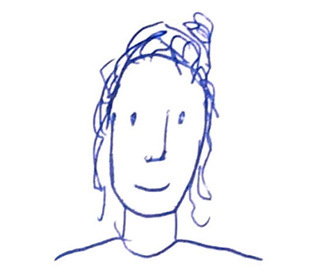 Vendula Tomšů
A witch from the Moravian hillside who has travelled half the world. The only member of 8lidí who has mastered Japanese. She can cook an Indian dal for ten or more people. Her dexterous hands can turn even a little thing into beauty. She is handy (as if she were born with tools in her hands), has a keen eye for detail, and does everything she does in accordance with the order of nature.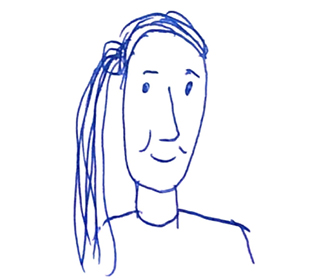 Viktorie Vášová
a.k.a. Viktorka – never ever Viky!
You could say she is one of the most diligent ants in the anthill. You can count on her, she volunteers even for unpopular tasks and is always present and ready. And what's more – unlike most of 8lidí, she knows how to count! She introduces tenderness and poetic elements into the creative process, searching for these in the world of science. Few people know that she can blow the French horn, that her home looks like a jungle of house plants, and that she spends her free time practising relief printing.