Velvet Simulation: The Federal
A theatrical reconstruction of the sessions of the Czechoslovak Federal Assembly from November to December 1989 based on real archival material.
Description
The culmination of the Czechoslovak Federal Assembly was when this Communist body voted for Václav Havel as the new president.
How were the dramatic events taking place outside – only a few metres away – reflected in the rigid world of parliamentary sessions? Is it possible, within this ossified political organ, to adequately respond to the demands of citizens chanting on squares, desirous of freedom? And what will the politicians raise their hands for at the decisive moment?
The theatre project VELVET SIMULATION: THE FEDERAL is based on notes from the sessions of the Federal Assembly taking place between the events of November 17th (the beginning of the Velvet Revolution) until the election of the new president. Actors are seated among the spectators, with all of them contributing to the session with their presence. Audience members can never be quite sure of who is sitting next to them: is another audience member or a member of parliament who will soon stand up, head to the podium, and present a speech? THE FEDERAL is another project by 8lidí that goes beyond the confines of the theatre, taking place directly "at the scene of the crime": in the building that once housed the Federal Assembly.
VELVET SIMULATION: THE FEDERAL is part of VELVET SIMULATION, a theatre project created on the occasion of the 30th anniversary of the Velvet Revolution. It was co-produced by Vosto5 Theatre, 8lidí, the National Museum, Drama of the National Theatre, and Archa Theatre. Its three parts (THE STAND, THE FEDERAL, and THE CABINET) follow the development of events at the time. The performances took place between November 26th and December 1st 2019. The central aim of the three-part project is reconstructing the events taking place in late 1989 – a simulation of the "struggle for democracy" that took place in Czechoslovakia. THE STAND maps the pressure of the general public on the streets and uses audiovisual materials from the mass protests that culminated on the plain atop Letná Hill. THE FEDERAL uses archival transcriptions of the sessions of the Federal Assembly and follows the Velvet Revolution from the perspective of the highest body of state power. THE CABINET adapts transcripts of private cabinet meetings between representatives of the Civic Forum, led by future president Václav Havel, and Communist power, led by prime minister Ladislav Adamec.
Collaborations
Scenography: Vendula a Honza Tomšů
Costumes: Vendula Tomšů and Veronika Traburová
Sound design: Michal Cáb
Production managers: Anastázie Slavíčková, Petr Prokop, Denisa Sedláčková
Technical production: Václav Hruška and Martin Hamouz
Cast
Pavlína Balner, Martin Belianský, Andrea Berecková, Marián Chalány, Kateřina Císařová, Lucia Čižinská, Martin Dědoch, Cyril Dobrý, Štěpán Gajdoš, Sebastian Jacques, Eliáš Jeřábek, Adam Joura, Bořek Joura, Martin Krupa, Štěpán Lustyk, Ian Mikyska, Emil Rothermel, Michal Somoš, Denis Šafařík, Matěj Šíma, Jakub Šulík, Honza Tomšů, Louis Traore, Milan Vedral, and 8lidí
Realisation
27 and 29 Nov 2019 // New Building of the National Museum (the former Federal Assembly)
Reviews
Partners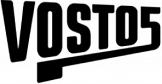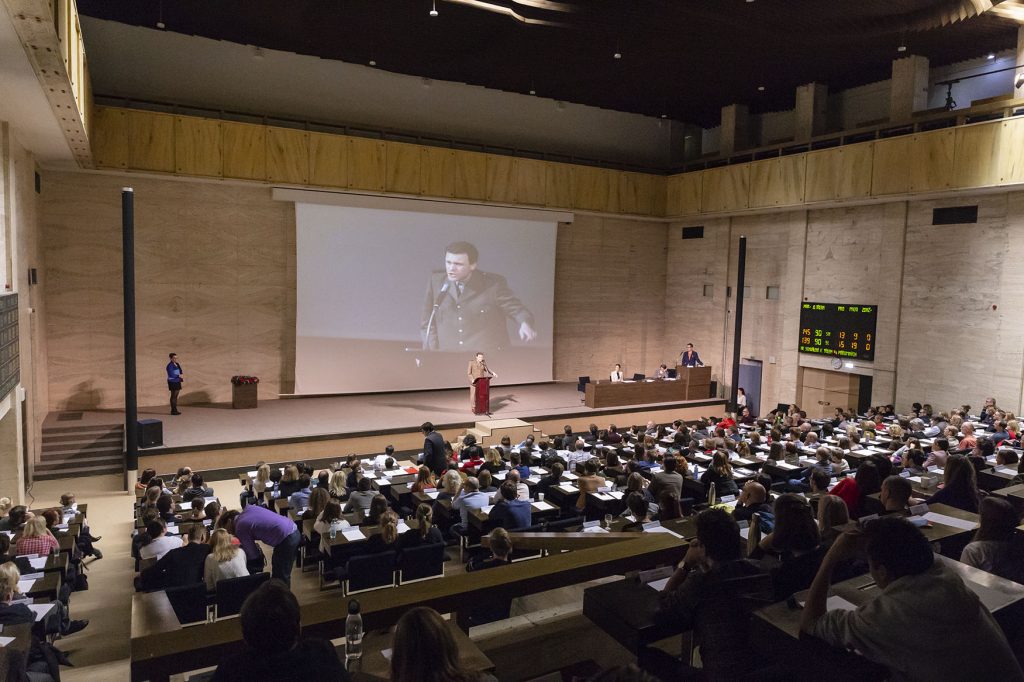 Recording